Travelling with young children, is always stressful! Even the most prepared parents, will agree, I have travelled with four children for the past fifteen years!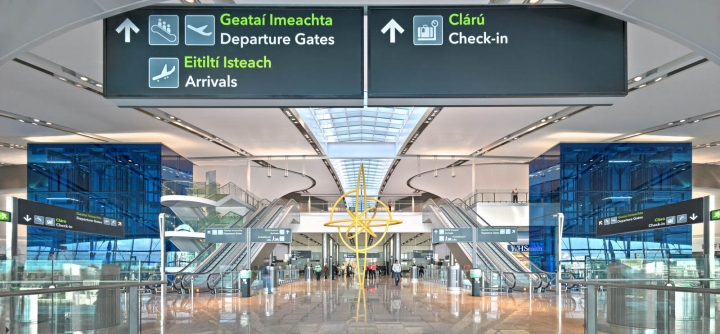 Autism, itself, can lead to a lot of anxiety for children, around travel, a new place, crowds, noise, long queues etc
Dublin Airport, began an initiative to give children with autism, an important flyer lanyard and wrist band, to ensure a smoother journey through the airport.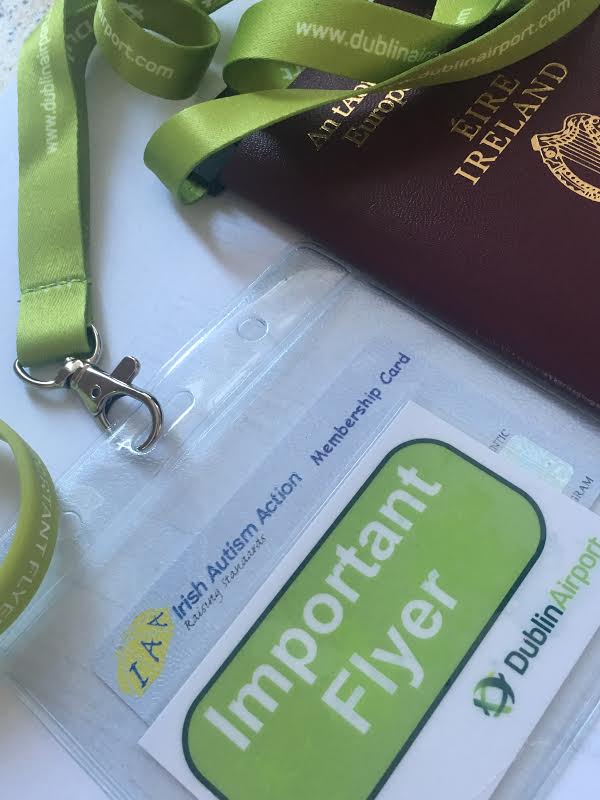 We put our son's IAA (Irish Autism Action) Card inside with it, for ID purposes. In order to get a lanyard, you need to contact Dublin Airport directly, at email: prm@daa.ie or post it to us Dublin Airport Customer Experience Department, Level 5, Terminal 1, Dublin Airport, Co. Dublin. You must provide, evidence of diagnosis.
*Please note that due to high demand we can only issue wristbands or lanyards to people who have travel arrangements made*
We have now used this system twice with our son with autism. It has eliminated a lot of stress in our journey.
From the check in desk, where a very friendly Aer Lingus Staff member helped us through the bag and drop system and was very kind and understanding towards our very distressed child.
We then went straight to security, which I know from even flying by myself, can be very busy and stressful for everyone. When you add in autism and the whole family, bags, buggies, blankets, you know yourself!
The lanyard gives the whole family, fast track and the staff in the security area, incredibly understood, while being very thorough at their job.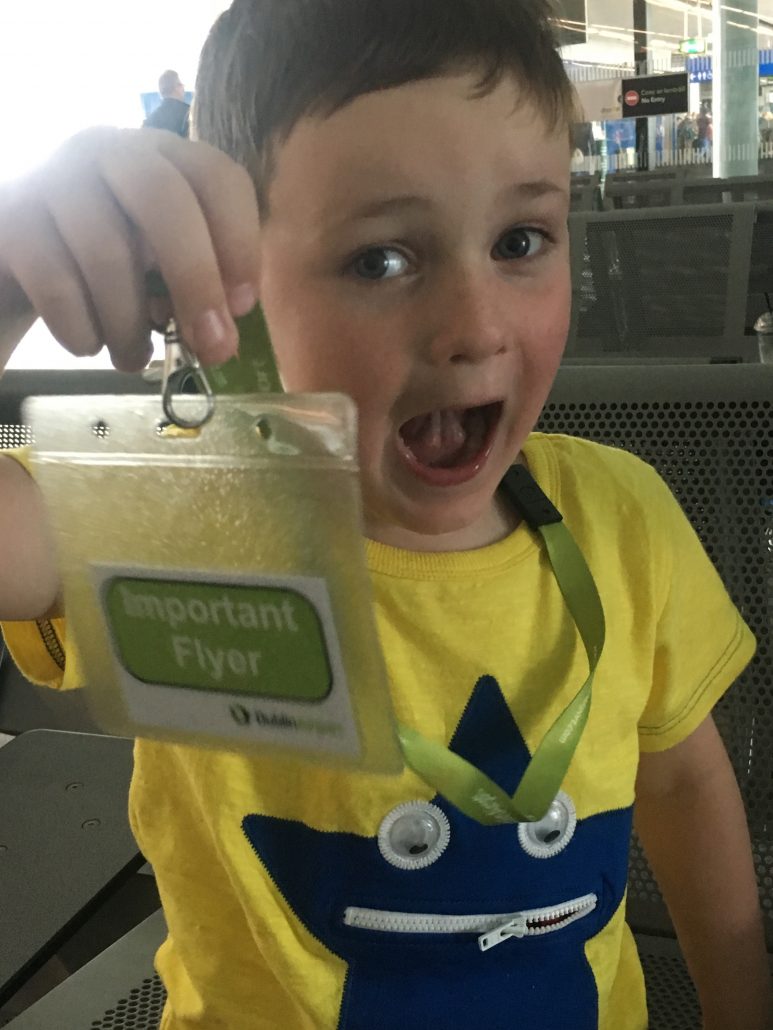 I explained to the Security that our son is a "bolter" he has a limited understanding of danger and would be gone, he would just see something that would attract his attention. As one of us always sets off the alarm, I was worried about him going through ahead, but the staff were fantastic, engaged with him and thankfully I didn't set off the alarm this time!
We have flown twice with the lanyard and it has given us such peace of mind when travelling and the staff in Dublin Airport have been incredibly understanding, yet not intrusive.
Aer Lingus also have a visual guide available for children with autism, which is available online on their web-site here: https://www.aerlingus.ie/travel-information/travelling-with-children/travelling-with-an-asd-child/#/tab-0-pre-flight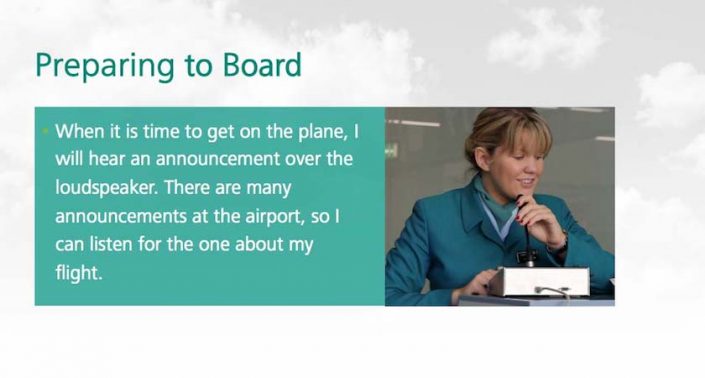 OCS are also available in Dublin Airport and offer a fantastic service to both children and adults travelling with disabilities.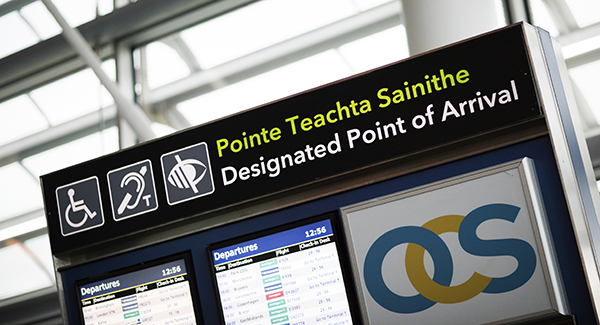 http://www.ocsireland.ie/sectors/aviation/passenger-assistance/
Please feel free to contact me for anymore information:
http://trainability.ie/wp-content/uploads/2017/06/Passport.jpg
800
600
john
http://trainability.ie/wp-content/uploads/2014/04/logo.jpeg
john
2017-06-27 18:59:29
2017-11-15 10:39:07
Travelling through Dublin Airport, with a child with autism!